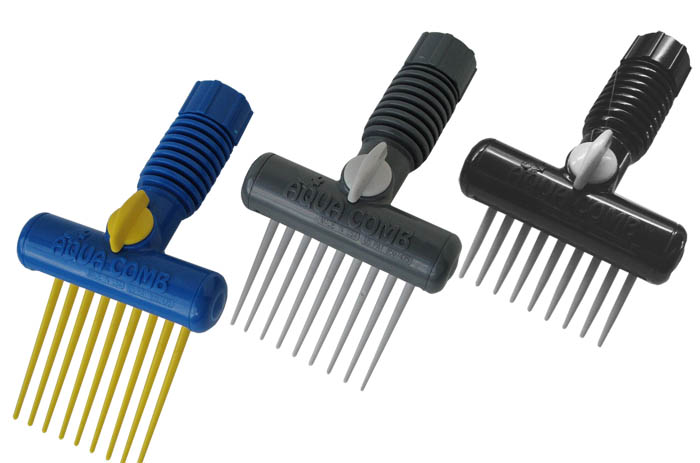 Aqua Comb
Cleaning Tools for Pool, Spa, Equine & Pet
"Aqua Comb" a hand held pool filter cleaning tool that attaches to a hose.
They combine a powerful flat 3" wide water spray with a pic-comb of various lengths to fully clean pleated cartridge filters and for washing and grooming a wide variety of animals from horses, cows, pigs down to dogs of all sizes and hair lengths.
All Aqua Combs are:
100% Made in the USA !
Trademarked and Patented
100% Water tested before shipping
Made from high strength USA sourced plastics
For both the filter cleaning and animal grooming Aqua Combs offer remarkable results that no other products achieve.
Cleaning Made Easy
Retailers –
Place Your Order Today!